As you probably know by now, the WHO Director-General has declared the global COVID-19 outbreak to be a pandemic, meaning it is an epidemic which has spread across multiple continents. This page will inform you of the steps Extivita is taking to minimize the spread of this disease. We want to emphasize that hyperbaric oxygen therapy can help keep you healthy during this time.
HBOT raises oxygen levels in the body, producing Reactive Oxygen Species (ROS). These ROS generate positive effects in the hyperbaric environment. Benefits include improved immune system, antiviral and antibacterial properties, tissue growth and repair, and stem cell mobilization.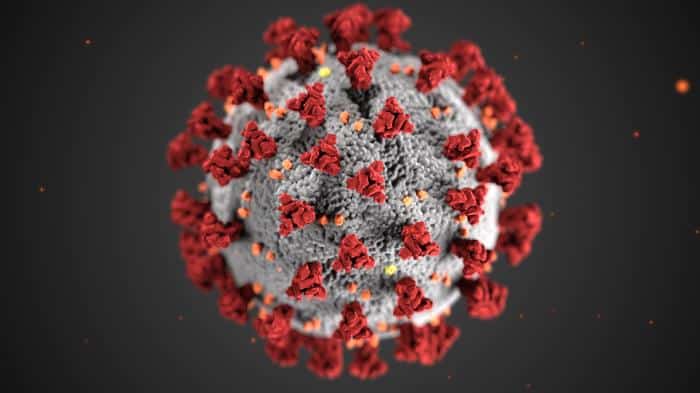 According to clinical studies, "ROS specifically attack areas of unsaturation occurring in the polyunsaturated fatty acids of cell membranes and viral envelopes. Moreover, it consistently has been shown that a peroxidized viral envelope breaches, and a breached viral envelope causes viral disintegration". This means it offers protection against coronaviruses, which are enveloped and positive stranded RNA viruses.
The bottom line is HBOT treatments help you stay healthy. Our intravenous immune boosters, glutathione, and Myers' cocktail are also available at the clinic to strengthen your immunity.
Coronavirus & HBOT:
Intravenous Glutathione & Vitamin C:
No medications or vaccines are yet available to prevent or treat coronavirus disease (COVID-19). However, we can take measures to protect ourselves and our community from contracting and/or spreading the disease. Please visit the CDC and WHO websites for information and updates (links below).
We continue to maintain the highest level of cleanliness. However, additional measures have been added at this time to protect our patients, their families, and our staff. The following points summarize the Extivita team's commitment to supporting our community in preparing for and responding to this threat.
The front door is our first line of defense. We encourage all patients who have fever, sore throat, cough, congestion and shortness of breath, as well as any who have traveled abroad, to stay home and delay their treatments.
Your temperature will be in the lobby taken prior to checking in. If it is 99.0F or greater, you will be sent home.
We will request all patients to wash their hands upon entering the office and prior to start of treatment.
Extra focus on cleaning and sanitizing counter tops and equipment in common areas
Extivita has posted signs and posters at entrances and throughout the clinic providing information on hand hygiene, respiratory hygiene, and cough etiquette.
Hygiene supplies are readily available (waste receptacles, alcohol-based hand sanitizer).
We encourage patients to sit at least six feet apart in our spacious waiting room.
Every patient's personal hood or mask is sanitized after each treatment.
The chamber is sanitized after every dive, meaning each seat, seating area and BIBS (where the oxygen gauges are) is cleaned thoroughly. Every blanket is removed and replaced with a freshly washed one.
Our staff is aware of COVID-19 signs and symptoms and will protect you by staying home or immediately leaving work if they experience any of them.
This threat will pass, but until it does, we are committed to supporting the health of our patients and staff by minimizing exposure and infection, while at the same time offering services that enhance immune defense against this historic pandemic.
Links CDC and WHO: