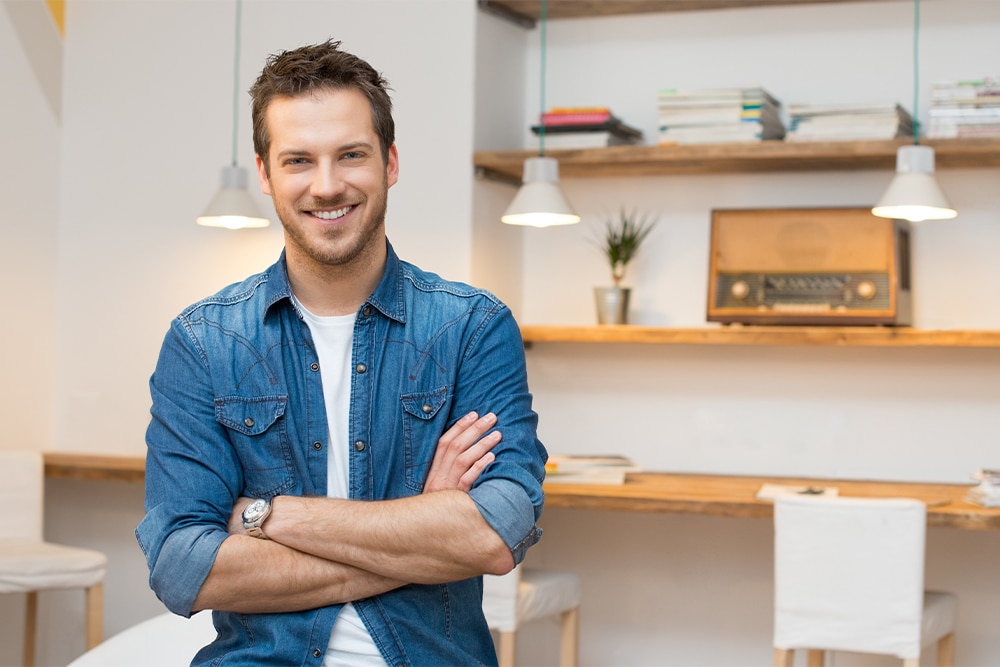 Crohn's Disease (CD)
Crohn's Disease is an inflammatory bowel disease (IBD) characterized by chronic inflammation of the gastrointestinal (GI) tract at any location or layer. Patients with Crohn's typically experience diarrhea, fever, fatigue, abdominal pain, and appetite and weight loss to name the main symptoms(1). More recent findings show that patients with Crohn's also suffer from mild cognitive impairment(2). The physical symptoms can have a slow onset, a rapid onset, and in some cases, may not appear for long periods of time (remission)(3).
Extivita Therapies for Crohn's Disease:
Extivita Therapies for Crohn's Disease Recovery: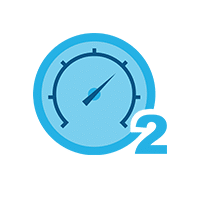 Hyperbaric Oxygen Therapy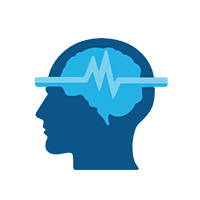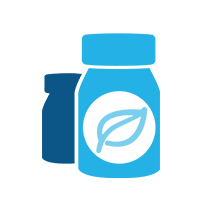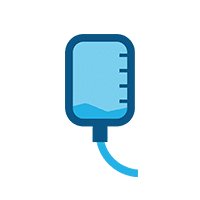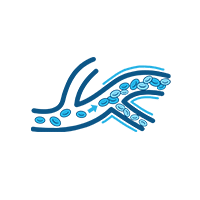 Pulsed Electromagnetic Field Therapy
Hyperbaric Oxygen Therapy for Crohn's Disease: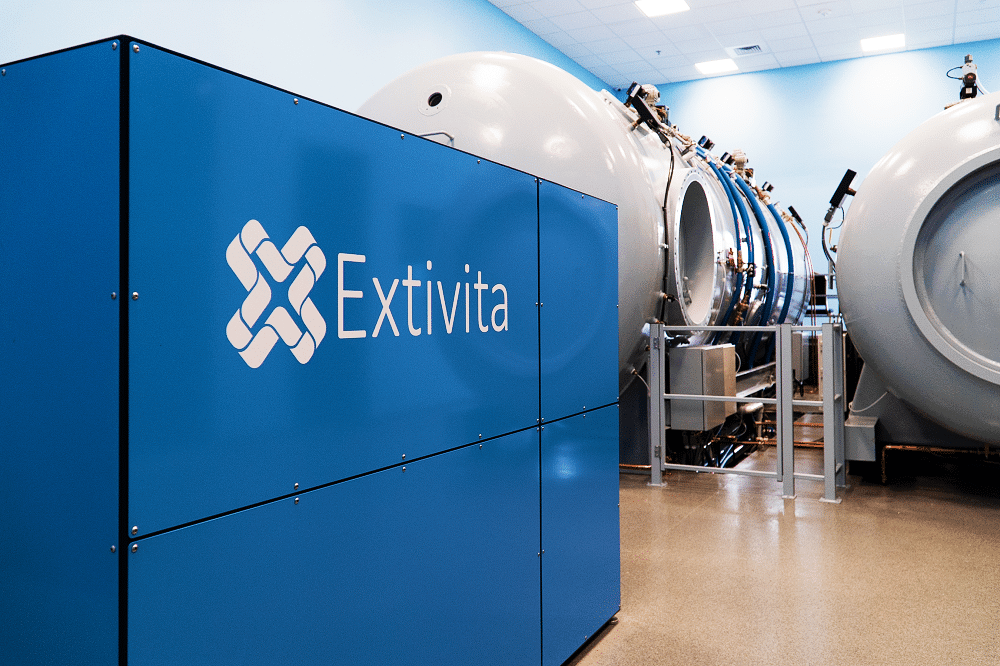 A review of research on HBOT and IBD found that 78% of Crohn's patients experienced significant improvement (complete or partial recovery) when treated with HBOT at 2.0-2.8 ATA(4). The improvements are mainly attributed to HBOT's proven anti-inflammatory effects(4,5).
More specifically, HBOT has repeatedly been shown to decrease the levels of pro-inflammatory cytokines that are implicated in Crohn's disease(6). Apart from decreasing inflammation, studies suggest that stem cell therapy has the potential to help heal damaged tissue in Crohn's patients, and HBOT is known to increase the availability and differentiation of stem cells(7,8,9).
Effects of HBOT on Crohn's Disease: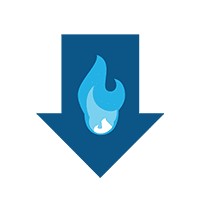 Decreased Inflammation
Hyperbaric oxygen therapy reduces systemic inflammation by increasing anti-inflammatory gene expression and decreasing proinflammatory genes.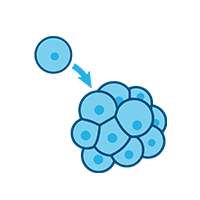 Increased Stem Cell Activity
Hyperbaric oxygen therapy mobilizes stem progenitor cells (SPCs) from the bone marrow, creating the opportunity for tissue regeneration.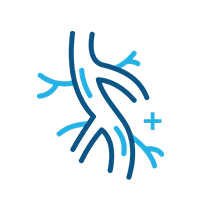 New Blood Vessel Formation
Hyperbaric oxygen therapy stimulates the formation of new blood vessels, healing injured tissues that were unable to get nutrients and oxygen.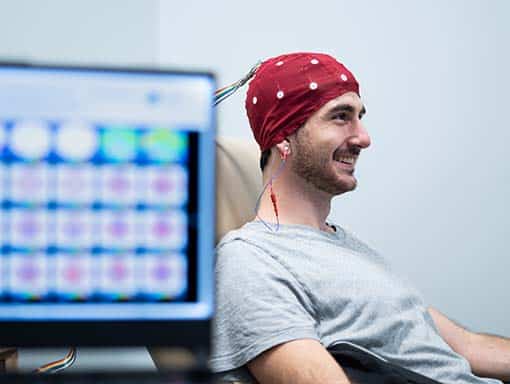 Neurofeedback for Crohn's Disease:
Research has shown that patient's with Crohn's disease very often suffer from cognitive impairment. Compared to healthy individuals, Crohn's patients exhibit slower information processing speed, higher depression ratings, difficulties sleeping, and fatigue(2). These issues should not be overlooked in the treatment of Crohn's due to their increasing the likelihood of workplace accidents as well as their potential impact on the patient's mental health(10). Neurofeedback has been shown to increase processing speed as well as decrease depression ratings, suggesting its potential use for treating patients with Crohn's disease(11,12).
Learn more about Neurofeedback…
IV Therapy for Crohn's Disease:
Studies show that individuals with IBD have lower circulating levels of total antioxidants in their blood during both the active and asymptomatic stages of disease(13). Inflammation from reactive oxygen and nitrogen species, coupled with depletion of antioxidants, contribute to damage of the intestinal walls in patients with IBD. The Myer's cocktail provides higher serum levels of antioxidants (compared with oral supplementation) which can decrease inflammation, especially that in IBD. When given with glutathione, the Myer's cocktail can have a powerful synergistic effect on decreasing inflammation and improving the body's response to stress.
Learn more about IV Therapy…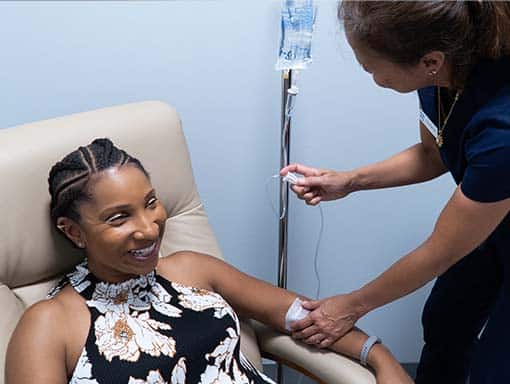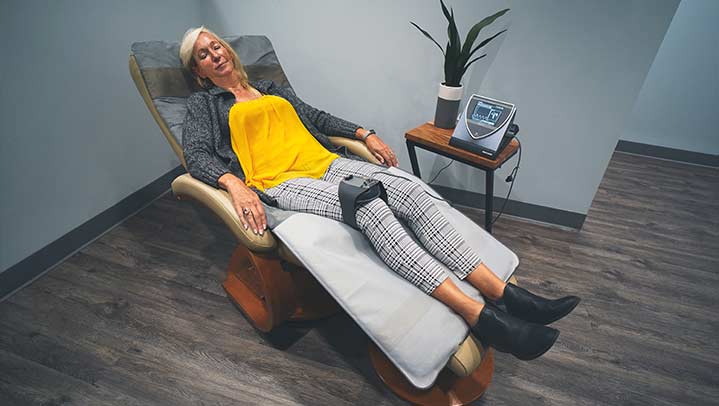 Pulsed Electromagnetic Field Therapy for Crohn's Disease:
In chronic inflammatory disease like Crohn's Disease, pulse electromagnetic field (PEMF) therapy can be an effective addition to dietary interventions. PEMF therapy helps by correcting imbalances in the immune system, counteracting inflammatory responses, and supporting healing processes(14, 15).
Learn more about PEMF Therapy…​
News & Research for Crohn's Disease:
Hyperbaric oxygen therapy (HBOT) can help heal bowel fistulas in patients with advanced Crohn's disease, according to a systematic review and meta-analysis. Overall, use of HBOT was associated with a 87% clinical response rate…