HBOT News & Research
Hyperbaric Oxygen Therapy (HBOT) is increasingly appearing in the news and new research as a treatment for a variety of conditions involving inflammation. Use the search or select an article below to to keep up to date on the most recent HBOT News.
Recent Hyperbaric Oxygen Therapy (HBOT) News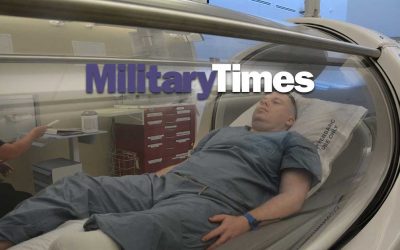 From Military Times Commentary by Tommy Tuberville Army Capt. Kyle Salik is the first patient to receive oxygen therapy at the new Undersea & Hyperbaric Medicine Clinic at Brooke Army Medical Center June 20, 2017. (Robert Shields/Army) The...