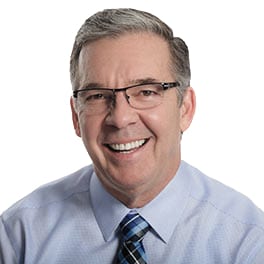 DR. JAMES STEVENS
Medical Director
MD, CAQSM, ABAARM, FAAFP
Dr. James "Jay" Stevens earned a Bachelor of Arts in Zoology from UNC-Chapel Hill and a Doctor of Medicine from East Carolina University School of Medicine. He completed a Family Practice Residency at the Fairfax Family Practice Program at the Medical College of Virginia and the first Sports Medicine Fellowship at the University of North Carolina, Chapel Hill in 1991. He is Board Certified in both Family Practice and Anti-aging Medicine. He also as a Certificate of Added Qualification in Sports Medicine. In 2003 he founded Carolina Family Practice & Sports Medicine with locations in Cary, Raleigh, and Holly Springs, NC. He has served as the Team Physician for the National Hockey League's 2006 Stanley Cup Champion Carolina Hurricanes since their arrival in 1997. He serves as Company Physician for the Carolina Ballet as well.
In 2009, his commitment to helping his patients create healthy lifestyles for long-term wellness, along with his desire to provide the highest quality health care services, motivated Dr. Stevens to establish Essential Health & Wellness (EHW). EHW offers its patients a comprehensive health care service tailored around their busy schedules with the goal of optimizing their performance and longevity.
In 2018, he continued this commitment to long-term wellness of his patients by becoming the Medical Director at Extivita RTP, a hyperbaric oxygen therapy facility with two, twelve seat treatment chambers in the Research Triangle Park, Durham, NC.
Dr. Stevens is also a Fellow in both the American Academy of Anti-Aging and Regenerative Medicine and the American Academy of Family Practice. He is a member of the American Medical Society of Sports Medicine and Hyperbaric Medicine International.
Dr. Stevens lives in Cary, NC with his wife, Dr. Patience Stevens. They have three sons Eric, James, and Timothy. He is passionate about surfing, triathlon and almost any form of exercise.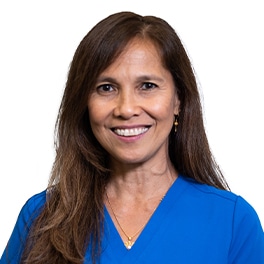 ELENA SCHERTZ, NP
Clinic Manager
Elena is from Southfield, MI but has lived in the Chapel Hill/Durham area for over 20 years. Elena attained her Bachelors of Science in Nursing from Michigan State University and received her Masters of Science in Nursing from Simmons University in Boston, MA. She also received a diploma in energy medicine from the Barbara Brennan School of Healing. She has been practicing integrative medicine since 2010 and is certified as a mindfulness practitioner. Elena is currently working on her certification in functional medicine from the Institute of Functional Medicine.
Elena worked as a nurse in the pediatric oncology, cardiac, and surgical units at UNC hospitals for 15 years before deciding to work in integrative medicine. After years of working as a nurse, she decided to pursue her graduate degree, completing her masters with honors. She is board certified as a Family Nurse Practitioner (FNP) through the American Nurses Credentialing Center.
Elena's passion for integrative medicine comes from her knowledge that the mind, body and psych/social/spiritual systems are not separate. The focus of Elena's practice is to approach each of her patient's healing process from the perspective of the whole, supported and grounded in safety and evidence-based medicine. She also maintains close consultative relationships with experts in the field to promote and enhance wellness for her patients. Elena joined the wonderful Extivita team in March 2019 and is thrilled to be a part of advancing health and wellness through hyperbaric medicine.
Elena currently lives in Durham with her 3 teenage children and her dog. She loves to be active, bikes, runs, does yoga and spends as much time outdoors when she can.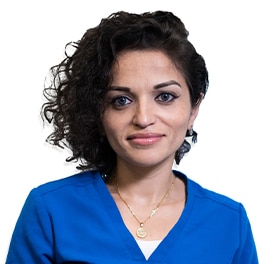 JACKIE FAZ, LPN
Assistant Clinic Manager
Jackie is originally from Westchester, NY, she has lived in the Raleigh/Durham area for over 5 years. Jackie received her nursing license from ECPI University in Greenville, SC. She has over 15 years of experience in medical/surgical units, labor and delivery, emergency room, phlebotomy, geriatrics, rehabilitation units, pediatric department and home health. In addition, Jackie also served as a combat medic in the Army for over 13 years.
Jackie joined the Extivita team in September 2018 as the Assistant Nurse Manager. She loves working in the health care field and plans to return to school in the future to earn her degree as a registered nurse.
She currently lives in Knightdale with here 3 kids and her dog, Rouge. She loves music of all genres and spending time outdoors. You will find her swinging in her hammock during her lunch breaks!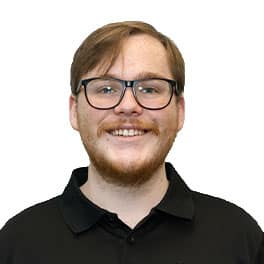 IAN MCKEOWN
Neurofeedback Technician
Ian is a recent graduate of the University of North Carolina at Chapel Hill. He completed his B.S. in Neuroscience in May of 2021 and is currently working towards his BCIA certification. Originally from Jacksonville, NC, Ian is enjoying his new life in Raleigh, where he lives with his girlfriend and their dog, Oliver.
Outside of work, Ian can be found walking around the lake with his girlfriend and their dog and exploring local coffee shops. If you have any good recommendations for the area, be sure to share as Ian would love ideas for new things to try in the city! Other hobbies include tennis, painting, and playing video games with his friends.