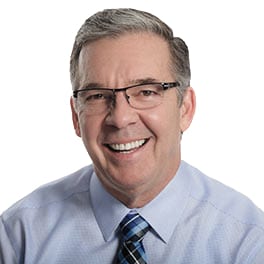 DR. JAMES STEVENS
Medical Director
MD, CAQSM, ABAARM, FAAFP
Dr. James "Jay" Stevens earned a Bachelor of Arts in Zoology from UNC-Chapel Hill and a Doctor of Medicine from East Carolina University School of Medicine. He completed a Family Practice Residency at the Fairfax Family Practice Program at the Medical College of Virginia and the first Sports Medicine Fellowship at the University of North Carolina, Chapel Hill in 1991. He is Board Certified in both Family Practice and Anti-aging Medicine. He also as a Certificate of Added Qualification in Sports Medicine. In 2003 he founded Carolina Family Practice & Sports Medicine with locations in Cary, Raleigh, and Holly Springs, NC. He has served as the Team Physician for the National Hockey League's 2006 Stanley Cup Champion Carolina Hurricanes since their arrival in 1997. He serves as Company Physician for the Carolina Ballet as well.
In 2009, his commitment to helping his patients create healthy lifestyles for long-term wellness, along with his desire to provide the highest quality health care services, motivated Dr. Stevens to establish Essential Health & Wellness (EHW). EHW offers its patients a comprehensive health care service tailored around their busy schedules with the goal of optimizing their performance and longevity.
In 2018, he continued this commitment to long-term wellness of his patients by becoming the Medical Director at Extivita RTP, a hyperbaric oxygen therapy facility with two, twelve seat treatment chambers in the Research Triangle Park, Durham, NC.
Dr. Stevens is also a Fellow in both the American Academy of Anti-Aging and Regenerative Medicine and the American Academy of Family Practice. He is a member of the American Medical Society of Sports Medicine and Hyperbaric Medicine International.
Dr. Stevens lives in Cary, NC with his wife, Dr. Patience Stevens. They have three sons Eric, James, and Timothy. He is passionate about surfing, triathlon and almost any form of exercise.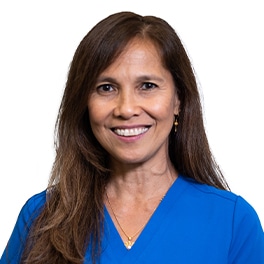 ELENA SCHERTZ, NP
Clinic Manager
Elena is from Southfield, MI but has lived in the Chapel Hill/Durham area for over 20 years. Elena attained her Bachelors of Science in Nursing from Michigan State University and received her Masters of Science in Nursing from Simmons University in Boston, MA. She also received a diploma in energy medicine from the Barbara Brennan School of Healing. She has been practicing integrative medicine since 2010 and is certified as a mindfulness practitioner. Elena is currently working on her certification in functional medicine from the Institute of Functional Medicine.
Elena worked as a nurse in the pediatric oncology, cardiac, and surgical units at UNC hospitals for 15 years before deciding to work in integrative medicine. After years of working as a nurse, she decided to pursue her graduate degree, completing her masters with honors. She is board certified as a Family Nurse Practitioner (FNP) through the American Nurses Credentialing Center.
Elena's passion for integrative medicine comes from her knowledge that the mind, body and psych/social/spiritual systems are not separate. The focus of Elena's practice is to approach each of her patient's healing process from the perspective of the whole, supported and grounded in safety and evidence-based medicine. She also maintains close consultative relationships with experts in the field to promote and enhance wellness for her patients. Elena joined the wonderful Extivita team in March 2019 and is thrilled to be a part of advancing health and wellness through hyperbaric medicine.
Elena currently lives in Durham with her 3 teenage children and her dog. She loves to be active, bikes, runs, does yoga and spends as much time outdoors when she can.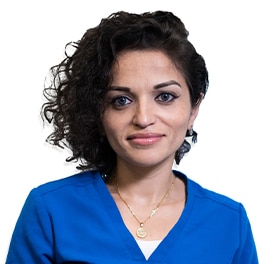 JACKIE FAZ, LPN
Assistant Clinic Manager
Jackie is originally from Westchester, NY, she has lived in the Raleigh/Durham area for over 5 years. Jackie received her nursing license from ECPI University in Greenville, SC. She has over 15 years of experience in medical/surgical units, labor and delivery, emergency room, phlebotomy, geriatrics, rehabilitation units, pediatric department and home health. In addition, Jackie also served as a combat medic in the Army for over 13 years.
Jackie joined the Extivita team in September 2018 as the Assistant Nurse Manager. She loves working in the health care field and plans to return to school in the future to earn her degree as a registered nurse.
She currently lives in Knightdale with here 3 kids and her dog, Rouge. She loves music of all genres and spending time outdoors. You will find her swinging in her hammock during her lunch breaks!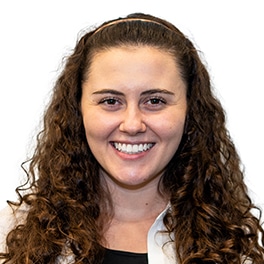 SARAH FRAGNITO, MBA
Office manager
Sarah, a Raleigh native, earned her Dual Master's Degree with a specialization in International Marketing, from both The University of North Carolina, Wilmington and La Universitat de Valéncia, located in Valéncia, Spain. With a zest for exploration, she spent two years living in Spain and has developed a love for traveling and learning languages. When she's not globetrotting, Sarah dedicates quality time to her Golden Retriever, Leroy, and enjoys strength training and outdoor walks. She is also a self-proclaimed foodie and has gained recognition as Chick-fil-a's top employee, showcasing her commitment and excellence in her professional endeavors.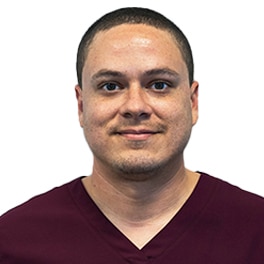 CURTIS JEFFERS
Neurofeedback Technician
Curtis, hailing from Bridgeport, Ohio, is a BrainCore certified Neurofeedback Specialist passionate about utilizing Neurofeedback Therapy to enhance patients' lives. Now residing in the Triangle area of North Carolina, his clinical expertise continues to be a beacon of healing and empowerment.
Outside his professional realm, Curtis enjoys hiking, sports, and movie marathons. He shares his home with his 15-year-old cat, Zoe. His dedication to his patients and love for community involvement make Curtis a valued member of the Extivita team.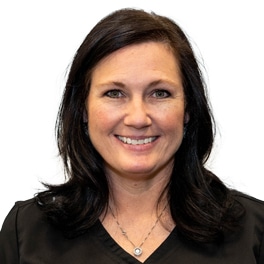 MICHELLE SEAGO
Registered Nurse
With a distinguished nursing career spanning 17 years, Michelle Seago has become an embodiment of dedication, skill, and passion in the field of emergency care. Boasting 15 years of in-depth ER experience, she further honed her expertise while working with the Vascular Access Team at UNC Nash. Not only has she been a crucial team member on the floor, but Michelle also played pivotal roles as an educator and quality coordinator for UNC Nash ED. A testament to her excellence, Michelle was honored to be recognized among the "Great 100 Best in Nursing." 
Away from the clinical setting, Michelle has a love for tennis, adding another layer to her diverse interests. She also channels her creativity into writing songs for her husband's band, "Dog Named Steve." Michelle is a proud mother of three wonderful daughters. Whether at work or home, Michelle's passion and dedication shine brightly in all that she does.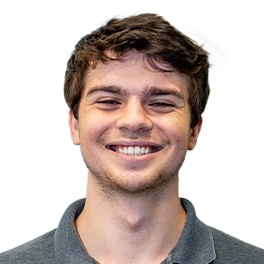 ALDEN SCHERTZ
Hyperbaric Technician
Alden Schertz, a dedicated Hyperbaric Technician at our clinic, brings a fresh perspective and a genuine passion for care to our team. A proud 2023 alumnus of Appalachian State University, Alden holds a Bachelor of Science in Psychology with an emphasis on human services. His academic journey was further enriched with a minor in philosophy, equipping him with a holistic understanding of the human experience. 
Joining our clinic in May 2023, Alden seamlessly integrated his academic background into the practical realm, exhibiting an innate ability to empathize and connect with patients. Beyond his professional commitments, Alden's zeal for life extends to various avenues. He has a profound love for creating music, reflecting his artistic side. His commitment to mental health advocacy demonstrates his dedication to holistic well-being, while his enthusiasm for sports adds a dynamic facet to his personality. Alden's multifaceted interests and dedication make him a valuable asset to our clinic and a joy to work alongside.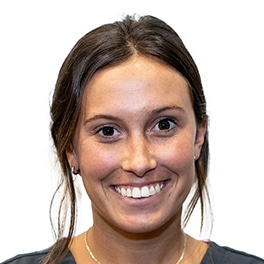 MILLS LEBO
Customer Service Representative
Meet Mills, the friendly face that greets you at our front desk. A proud 2020 graduate of Auburn University, Mills earned her degree in Rehab and Disability Studies, equipping her with the knowledge and passion to serve our patients effectively.
Whether you have a question, need assistance, or just want to chat, Mills is always eager to help. Her warm and welcoming demeanor ensures that every patient feels comfortable and well-taken care of from the moment they walk in.
Outside of the office, Mills is an avid beach-goer, finding solace and relaxation by the ocean waves. And when it comes to college basketball, you'll find her sporting her Carolina blue and cheering fervently for the Tar Heels.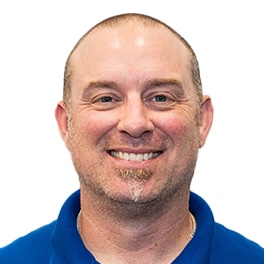 JASON SEAGO
Hyperbaric Tender
Jason Seago's dedication to safety and service resonates not just in one, but in multiple vital professions. Part-time HBOT tender, Jason's primary calling is as a firefighter—a role he has passionately embraced for a phenomenal 28 years. Zebulon Fire Department has been fortunate to have his expertise and commitment for 24 of those years. Further enhancing his professional repertoire, Jason is not only a North Carolina Fire Inspector but also a certified EMT, ensuring that he's equipped to respond to a diverse range of emergencies. 
Outside the realms of fire and medical service, Jason's interests are as varied as they are intriguing. An avid cyclist, he not only conquers roads but also mountains as a mountaineer guide. But the rhythm of his life isn't just defined by his professions and adventures; it's also echoed in his music. As the lead guitarist and song writer for "Dog Named Steve", Jason continues to strike chords both in his career and personal passions.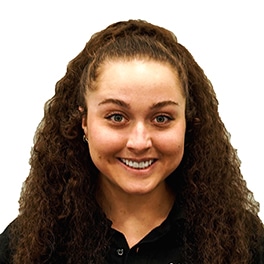 STEPHANIE COMEAU
Hyperbaric Tender
Hailing from the vibrant state of Georgia, Stephanie Comeau brings a touch of Southern charm and warmth to her role as a Hyperbaric Tender. Seeking to further her academic journey, she moved to Raleigh, where she pursued and completed her degree in communications. While her dedication to hyperbaric care is evident, Stephanie also showcases her commitment to the culinary arts with her full-time role at Brix Firewood Pizza.
Stephanie is not just about work and academia. Her heart holds a special place for her furry companion, Wiz. Known for her sparkling humor, she has a knack for lightening the atmosphere, ensuring that our patients are not only receiving top-notch care but also a good dose of laughter during their sessions. In both her personal and professional life, Stephanie's radiant personality and dedication make her an indispensable member of our team.