Insomnia
High quality sleep is incredibly important. Unfortunately, an estimated 20-30% of adults in the United States suffer from insomnia, and this number is increasing exponentially(1-3). Insomnia refers to trouble falling asleep and/or trouble staying asleep that occurs three or more times a week and can be considered short-term (persists for less than 3 months) or chronic (persists for more than 3 months). Due to its negative impact on normal daily functioning, insomnia is linked to increased risk of physiological diseases including cardiovascular disease, cancer, and diabetes(5). Additionally, many people with neurological issues such as post-traumatic stress disorder, traumatic brain injury, depression, anxiety, and substance abuse(6-12).
 Due to its association with so many other disorders, all of which have their own detrimental health effects, the treatment of insomnia is incredibly important. We highly recommend neurofeedback therapy (supported by IV and PEMF therapy) for those who are looking for long-lasting relief of their insomnia, as well as those who have a poor response to conventional therapies.
 Extivita Therapies for Insomnia:
Extivita Therapies for Insomnia: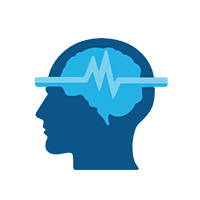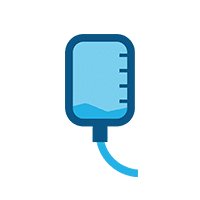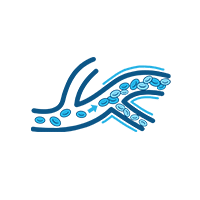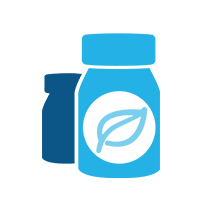 Neurofeedback Therapy​ for Insomnia:
Neurofeedback can be incredibly successful in improving sleep quality and duration in those with insomnia. Specific protocols typically involve increasing the sensorimotor rhythm (SMR), which refers to activity between 12-15Hz in the central/parietal region of the head. Increasing SMR has been shown to successfully improved insomnia, perhaps because an increase in SMR may lead to increased sleep spindles, which are associated with improved quality and duration of sleep(13-16). Additionally, increasing SMR may improve insomnia by increasing relaxation and decreasing excessive motor activity(17).
Some insomnia protocols may also work to decrease beta and high beta activity (15-30Hz) if elevated, as too much beta activity can indicate a constant state of hyperarousal(14, 18). The specific protocol for someone with insomnia depends on a careful analysis of that individuals qEEG brain map, their behavioral assessment, and their neurofeedback consultation.
Nutritional IV Therapy for Insomnia:
We strongly recommend our Myer's Cocktail IV and Glutathione IV for those with insomnia due to their antioxidant and nutritional benefits. Insomnia has been associated with increased levels of oxidative stress, something that occurs when 1) there are elevated levels of reactive oxygen species and/or 2) there are deficient antioxidant defenses(19).
Both Vitamin C, which is in the Myer's Cocktail IV, and Glutathione are powerful antioxidants that scavenges and eliminates damaging free radicals thereby decreasing oxidative stress(20-21). Deficient glutathione levels have also been observed in people with insomnia(19). Additionally, both Magnesium and B Vitamins (components of the Myer's Cocktail IV) have been shown to improve sleep-related issues(22-24).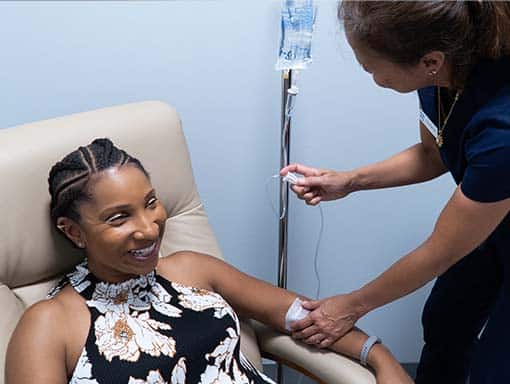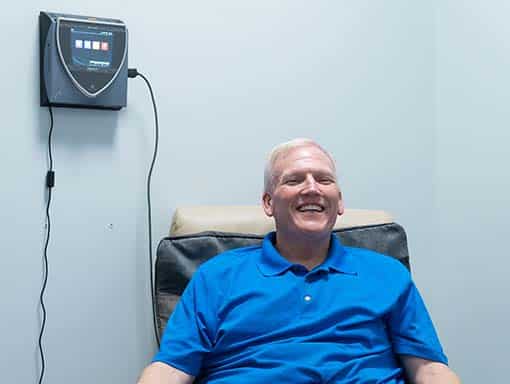 Pulsed Electromagnetic Field Therapy for Insomnia:
There is evidence to suggest that pulsed-electromagnetic field therapy (PEMF) may improve sleep duration, sleep quality, and overall insomnia severity in those with insomnia (25-26). One study found that 70% of participants experienced "very clear improvement" or better and 94% reported "clear improvement" after 4 weeks of PEMF therapy(26).
News & Research for Insomnia:
nsomnia, whether short-term or chronic, is a common condition. It has a negative impact on vulnerable patient groups, including active military personnel and veterans, patients with coexisting psychiatric and medical disorders, those in life transitions such as menopause, and elderly persons. Although cognitive behavioral therapy for insomnia (CBTI) is first-line treatment for insomnia, its high cost and a lack of trained providers has prevented widespread uptake. Now, digital CBTI (dCBTI) is emerging as a scalable option with the potential to overcome these barriers in managed care.