Migraine Headaches
Migraine headaches affect roughly 21% of women and 9% of men in the U.S. and are extremely debilitating for the affected individual(1). A migraine headache refers to an intense, painful pulsing or throbbing that typically occurs on one side of the head. Migraines are different from a normal headache in that they are often accompanied by nausea, light and/or sound sensitivity, and vomiting that significantly impairs daily living(2). Unfortunately, the primary treatment for migraines are medications that only relieve pain in the short-term and may cause side effects and overuse issues(3). While preventative migraine medications do exist, less than half of those with migraines use them due to the countless side-effects and poor efficacy(4, 5). We offer multiple therapies that have proven benefits for both acute and long-term migraine management.
Extivita Therapies for Migraine Headaches:
Extivita Therapies Migraine Headaches: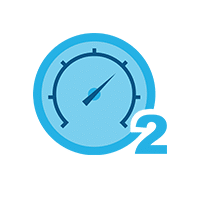 Hyperbaric Oxygen Therapy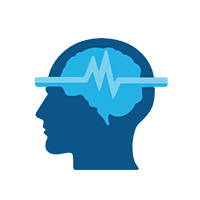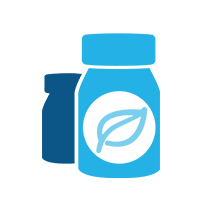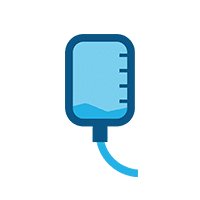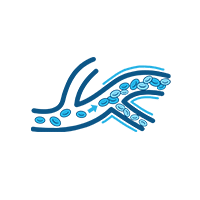 Pulsed Electromagnetic Field Therapy
Hyperbaric Oxygen Therapy for Migraine Headaches:
Hyperbaric oxygen therapy (HBOT) can relieve acute migraines by directly combating decreased oxygen levels (hypoxia)
(6)
. Hypoxia is believed to trigger migraines by inducing something called cortical spreading depression (CSD), which results in suppressed brain activity and altered neural and vascular function
(7)
. HBOT significantly increases oxygen concentration in the blood and tissues, thus resolving the issue of hypoxia and relieving migraine pain
(8)
.
Inflammation in the brain is also believed to play some role in migraines, and HBOT has proven effects on reducing neuroinflammation(9, 10). The potential of these HBOT mechanisms to relieve acute migraines has been realized in multiple studies. Specifically, research suggests that HBOT can significantly relieve migraine symptoms when administered directly before or during a migraine attack(11, 12).
Benefits of HBOT for Migraine Headaches:
Increases oxygen levels in the brain
Increases blood flow in the brain
Decreases neuroinflammation
Effects of HBOT on Migraine Headaches: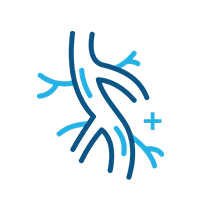 New Blood Vessel Formation
Hyperbaric oxygen therapy 
stimulates the formation of new blood vessels
, healing 
injured tissue
s
 that were unable to 
get nutrients and oxygen.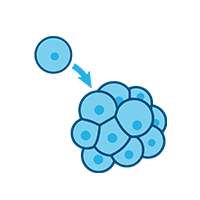 Increased Stem Cell Activity
Hyperbaric oxygen therapy mobilizes stem progenitor cells (SPCs) from the bone marrow, creating the opportunity for tissue regeneration.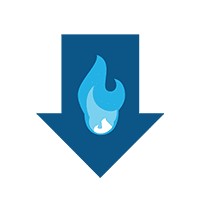 Decreased Inflammation
Hyperbaric oxygen therapy reduces systemic inflammation by increasing anti-inflammatory gene expression and decreasing proinflammatory genes.
Neurofeedback for Migraine Headaches:
Neurofeedback can be extremely effective in reducing the frequency, severity and duration of migraines. Common protocols for relieving migraines involve reducing theta (4-7 Hz) and high beta (20-30Hz), increasing low beta (12-15Hz), and sometimes increasing alpha (8-12Hz). The training location varies per patient, but the best results are typically seen when training over the frontal or central regions along the midline(13, 14, 15). These protocols can be highly effective because they help stabilize the brain hypersensitivity common in people with migraines(14, 16). While the number of required sessions varies per person, many people begin to notice a reduction in migraine frequency and severity within 5-8 sessions.
Common EEG Abnormalities in Migraine Headaches:
Increased global relative theta activity (4-7Hz)(17-18, 20)
Increased high beta activity (20-30Hz)(15, 21)
Decreased alpha activity (8-12Hz)(18, 19)
IV Therapy for Migraine Headaches:
The migraine IV contains magnesium and vitamin B6, both of which have proven benefits for relieving migraines. Magnesium has repeatedly been shown to reduce the frequency of migraines (how often they occur), as well as the severity of migraines(22, 23). Vitamin B6 reduces the severity and duration of migraines(24). Many patients report that the pain associated with their migraine is rapidly relieved following specialized migraine IV's.
Benefits of IV Therapy for Migraine Headaches:
Quickly Reduces Severity of Migraines
Reduces Frequency of Migraines
Reduces Duration of Migraines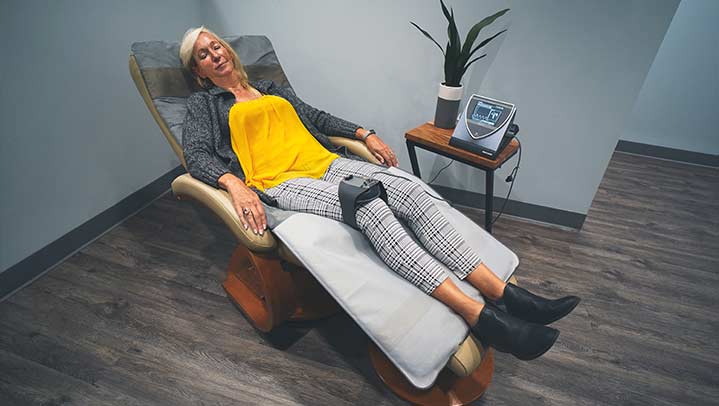 Pulsed Electromagnetic Field Therapy for Migraine Headaches:
Pulsed electromagnetic field therapy (PEMF) has proven to be effective in reducing migraine headaches. In multiple studies, migraineurs who received 10-20 PEMF sessions experienced a significant reduction in days with a migraine, duration of migraines, and severity of migraines(25-27). These improvements persisted for up to 8 months following the PEMF sessions, suggesting that PEMF may provide long-term relief of migraines(25, 26). Such benefits are likely due to PEMF's ability to reduce hypoperfusion, which is a common issue in those with migraines(28). Other potential mechanisms include PEMF's anti-inflammatory effects, it's ability to increase serotonin and dopamine synthesis, and it's benefits for mitochondria(29-31).
Benefits of PEMF for Migraine Headaches:
Relieves migraine symptoms for up to 8 months
Decreases the number of days with a migraine (migraine frequency)
Decreases the duration of migraines
Decreases the intensity of migraines
News & Research for Migraine Headaches:
Heal Migraines With HBOT Migraine headaches are a complex and debilitating neurological disorder that affects millions of people worldwide. These intense headaches can be accompanied by a range of symptoms, including severe pain, nausea, sensitivity to light and…