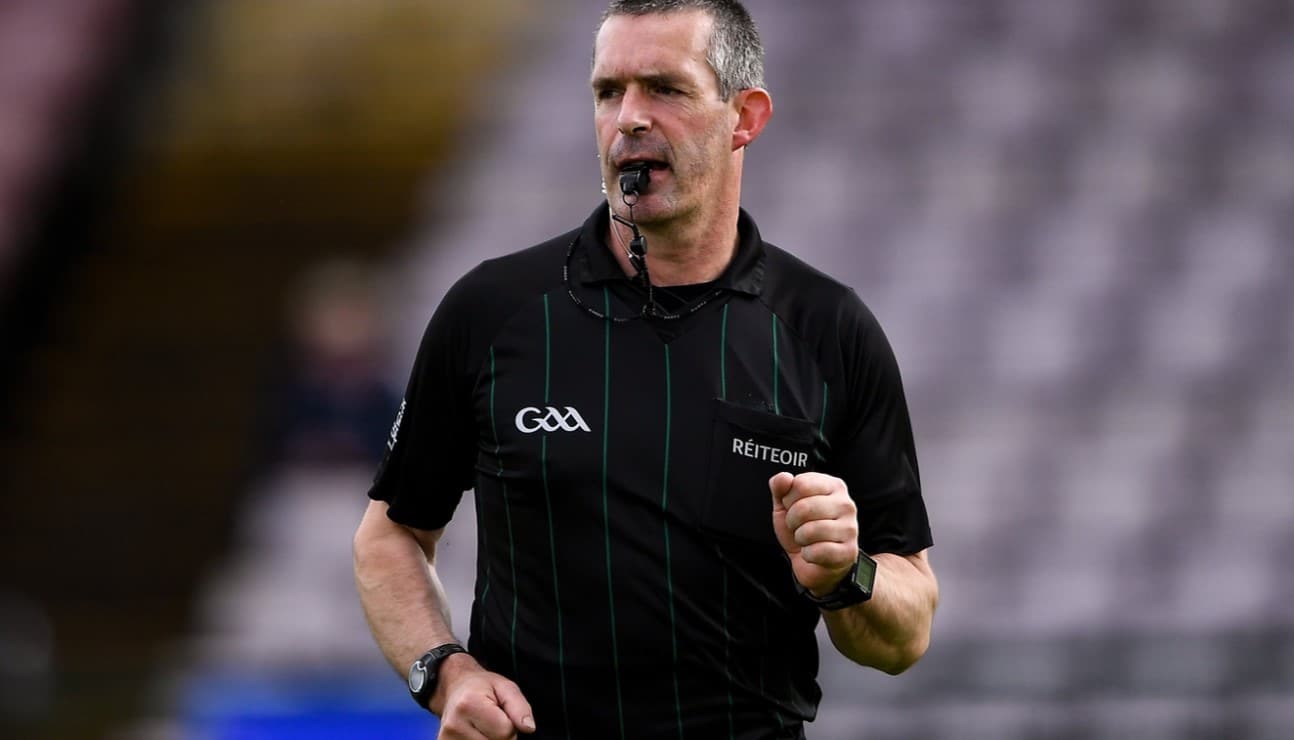 James Owens has revealed how he overcame the effects of long Covid-19 to take charge of this weekend's All-Ireland Club Senior hurling championship decider.
The long-standing inter-county referee contracted Covid last August, and after an initial recovery, he suffered the physical effects of the more long-term version of the illness.
Fatigue and shortness of breath were the main symptoms he endured before remedying the matter with the help of an oxygen chamber at Hyperbaric Wexford, working with local physical therapist Donal 'Gammy' O'Connor at his practice outside Enniscorthy.
"Only for Donal's oxygen chamber, I simply wouldn't have got the club final," the 45-year-old Askamore-Kilrush man insists, in relation to the therapy, which pumps pure oxygen throughout the body in one-hour sessions.
Kilkenny hurling goalkeeper Eoin Murphy, Wexford hurling defender Liam Ryan, and recent All-Ireland Club Senior camogie championship winner Una Leacy have used the chamber to aid their respective recoveries from injury.
"When long Covid struck, I simply wasn't able to run. My lungs weren't able to generate the required air capacity," said Owens, who undertook five treatments before passing the national GAA referees' fitness test on 29 January.
"When I first got Covid-19 last August, I only suffered from flu for a day or two. But around October or November, long Covid hit me, and I felt really tired and just absolutely fatigued.
"I was trying to keep fit. But where normally I would recover quickly after any activity, suddenly it was taking two days to feel okay.
"I just had to sleep off the tiredness. Three or four days later I would get a fresh bout of energy. But the fatigue would always return and it was extremely draining.
"I got out of the chamber after the first session and my lungs were on fire, so I knew something positive was happening," Owens explains.
"The idea of the hyperbaric chamber is that it pushes pure oxygen into parts of the body that it doesn't otherwise reach, and the heat coming from my lungs proved that the process was actually happening."
The highly regarded official then achieving a mark of 17.2 in the beep test where the required pass rate was 16.8.
As a consequence, Owens has been handed control of Saturday's eagerly anticipated All-Ireland Club decider between three in-a-row chasing Ballyhale Shamrocks and challengers Ballygunner.
It is his second time to handle this fixture having previously taken care of the 2015 edition before been elevated to oversee that year's All-Ireland Senior hurling championship final and those of 2018 and 2019.
Owens will again be assisted on Saturday by his preferred umpiring team comprising his younger brother David as well as Jimmy Dunbar, Joe Kelly and Ian Plunkett.
Article cited from RTE