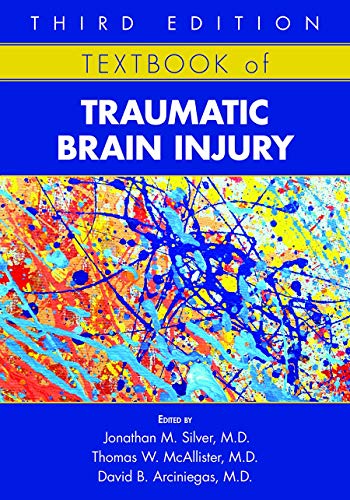 Despite the increased public awareness of traumatic brain injury (TBI), the complexities of the neuropsychiatric, neuropsychological, neurological, and other physical consequences of TBI of all severities across the lifespan remain incompletely understood by patients, their families, healthcare providers, and the media.
Keeping pace with advances in the diagnosis, treatment, and science of TBI, the Textbook of Traumatic Brain Injury, Third Edition, comprehensively fills this gap in knowledge. Nearly all 50 chapters feature new authors, all of them experts in their field. Chapters new to this edition include biomechanical forces, biomarkers, neurodegenerative dementias, suicide, endocrine disorders, chronic disease management, and social cognition. An entirely new section is devoted to the evaluation and treatment of mild TBI, including injuries in athletes, military service members and veterans, and children and adolescents. These chapters join newly updated sections on the assessment and treatment of the cognitive, emotional, behavioral, and other physical sequelae of TBI.
The Textbook of Traumatic Brain Injury is a must-read for all of those working in any of the multitude of disciplines that contribute to the care and rehabilitation of persons with brain injury. This new volume is also a potentially useful reference for policymakers in both the public and private sectors.
Silver, J.M., T.W. McAllister, and D.B. Arciniegas. Textbook of Traumatic Brain Injury. American Psychiatric Publishing, 2018. https://books.google.com/books?id=ViKMDwAAQBAJ.