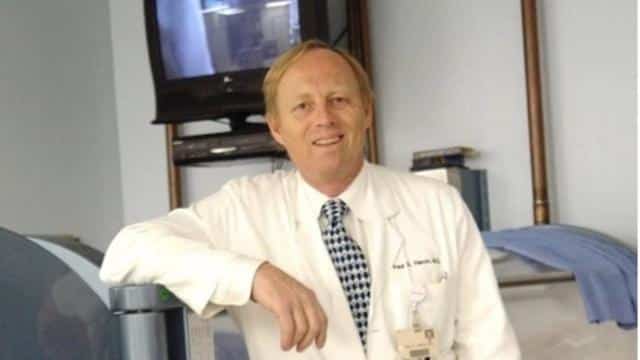 Dr. Harch, Researcher and Author, is visiting Research Triangle Park as part of the production of a video series to be aired on the HBOT News Network (HNN) in September and October 2022. 
Dr. Harch's
 research and clinical practice have shown how the safe non-invasive and painless use of hyperbaric oxygen therapy can help tens of millions of Americans suffering from a wide range of medical conditions and why Hyperbaric Oxygen Therapy (HBOT) is being embraced around the world.
His visit will culminate with a LIVE STREAM session at HNN on August 27th from 3:00-5:00 PM EST and include a Q&A portion with area residents.
HBOT News Network is a Durham, NC-based news outlet working to disseminate the health benefits of HBOT. Topics covered in Harch's HBOT News "Conversations" Series will include long haul COVID, vaccine Injury, TBI, PTSD, suicide ideation, strokes, autism, Alzheimer's, Parkinson's, alcohol/drug abuse, diabetes, cardiac disease, and anti-aging.
The Oxygen Revolution, authored by Dr. Harch, explains the "how and why" HBOT is a breakthrough gene therapy for traumatic brain injury and many disorders afflicting the general population. The Oxygen Revolution is an inspiring, informative, and comprehensive guide to the miracle of hyperbaric oxygen therapy.
HBOT directly affects the body at the genetic level by regulating over 8,000 individual genes, including those responsible for healing, growth, and anti-inflammation.
The North Carolina legislature approved the use of HBOT to help veterans suffering from PTSD and funded HBOT for more than 30 veterans in 2022. It is estimated that nearly 1 million service members are suffering from PTSD caused by incidents occurring during the Iraq and Afghan wars alone. PTSD is not new to the warfighter and often is the result of sudden and severe impacts to the brain as well as the tremendous stress experienced in wars. Individual and corporate sponsors are stepping up to increase the number of veterans receiving this lifesaving HBOT by donating to the Greenville-based Community Foundation of NC East and by clicking HERE you can help as well.
Hyperbaric Oxygen Therapy involves breathing 100% oxygen in a pressurized chamber to increase oxygen levels in blood plasma. A century of clinical research has shown oxygen under pressure:
● Increases oxygen in plasma accelerating our natural ability to heal
● Regulates 8,101 of approximately 20,000 total genes
● Upregulates anti-inflammatory genes
● Downregulates inflammatory genes
● Mobilizes stem cells and growth factors associated with the body's regenerative and reparative processes
Outside the United States, HBOT is used to extend and improve quality of life by augmenting the treatment of injuries, diseases, and infections as well as improving overall wellness and physical performance.
To learn more, join the Live Stream Event with Hyperbaric Oxygen Expert Dr. Paul Harch from RTP on August 27 at 3:00 PM EST.
This article was written for our sponsor, Extivita.
Cited from WRAL